Few words about us
We are the company with multiple-generation experience which roots in 1940s. Current 4th generation means charismatic management of "Staltim" company which is inherit from father to son. We can guarantee top quality of our products thanks to processing with the use of CNC machines, automatic cam lathes and manual lathes. We work according to ordered documentation, recommended technology, indicated model, or technical drawing. Comprehensive CNC machinery park and specialized machines guarantee top quality and low price.
We cooperate with customers from Poland and from abroad. We provide professional staff and a wide technical consulting.
Various customers from multiple industries have entrusted us with their orders. So far we have cooperated among others with:
automotive industry,
lighting industry,
metal fitting industry,
metal articles industry,
baby's strollers industry,
and others industries …
Our location was shifted to Bojemskiego Street in October. Comfortable working condition and opportunity of development for our employees have been provided thanks to a huge and modern production hall.
We kindly invite for cooperation!
High quality machines, modern technologies (among others CNC) and longtime experience allow us to achieve top quality along with low price products. We make every effort so that our clients derive satisfaction with cooperation with our company and from efficient task completion entrusted to us.
Range of our services includes:
lathing: piece, series and big lot production
threading
drilling
milling
die punching
precise cutting
Modern machinery park allows us to manufacture complicated elements and deal with the hardest customer requirements.
We manufacture details with length 1 m and range of diameters from Φ 2 mm to Φ 65 mm. We set details with our customer in range of diameters from Φ 65 mm to Φ 200 mm.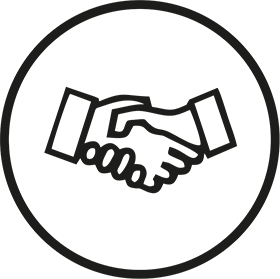 Individual approach to customer. Selection of optimal technology to required criteria. Convenient time of realization and good quality.
QUALITY POLICY
Modern machinery park, appropriate production technologies, certified and checked materials allows us to maintain top quality of offered products. Our quality efforts are confirmed by the certifications which approves that our managment systems meets PN-EN ISO 9001 standard.